Laboratory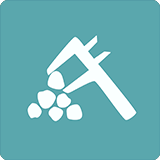 Our versatile laboratory services offer e.g. studies and testing of soil and rock materials, as well as studies of asphalt mass and concrete.
Laboratory services at our own locations or on site
The main customer groups for laboratory services are crushed stone manufacturers, design offices, drilling samplers and asphalt manufacturers.
In addition to the usual research and testing activities for laboratories, we serve our customers by, for example, making load capacity surveys on sites. We also consult clients regarding CE marking of aggregates.
Get to know our laboratory services
General inquiries about our laboratory services
Dan-Erik Nordin
Business Unit Director Surveying and Laboratory, vice CEO (Sweden)
Tel. +46 73 057 19 45