Geotechnics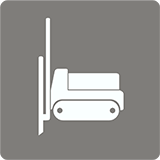 We conduct soil and rock surveys using modern research methods. Our customers order from us e.g. road and track surveys and polluted land surveys.
Geotech research professionals at your service
Geotech research is one of our key areas of expertise. As a complete service, we offer fieldwork, research, analyzes, as well as results and final reports in the desired format. We have comprehensive modern drilling equipment at our disposal.
In Finland, our clients include, among others, the Finnish Railways,  building and hydraulic contractors, municipalities, cities, mines and infrastructure consultants.
Check out our services in more detail below.
General inquiries related to geotechnics at Mitta
Juho Keskiniva
Business Unit Director, Geotechnics (Finland)
Tel. +358 40 658 3015
Nils Sundström
Business Unit Director Geotechnics and EHP (Sweden)
Tel. +46 70 227 36 10