Environment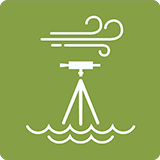 Mitta's environmental services offer a wide range of surveying, quality control and various research and expert services.
Proven track record of environmental services
We provide high quality and optimized total services. Our expertise is based on our diverse and long-term experience and the utilization and development of the latest technology.
Our operations in Finland are guided by the Environmental Handbook prepared in accordance with the ISO14001 standard, which includes e.g. our environmental principles and goals.
Our environmental goals
An efficient environmental system
Development of environmental communication
Improved environmental impact management
General inquiries related to environmental services
Alexandra Frost
Business Unit Director Enviroment (Sweden)
Tel. +46 70 644 96 36